Join the fleet of eco friendly drivers
Are you concerned about the environmental impact of your driving and have a desire to reduce your carbon footprint up to 80%? We have a solution for you as with the help of eFlexFuel E85 conversion kit, you can drive ecologically with your current vehicle. By filling up with E85 gas, you can join the fleet of eco friendly drivers. For every kit purchased, we also plant a tree to preserve our planet!
Automotive products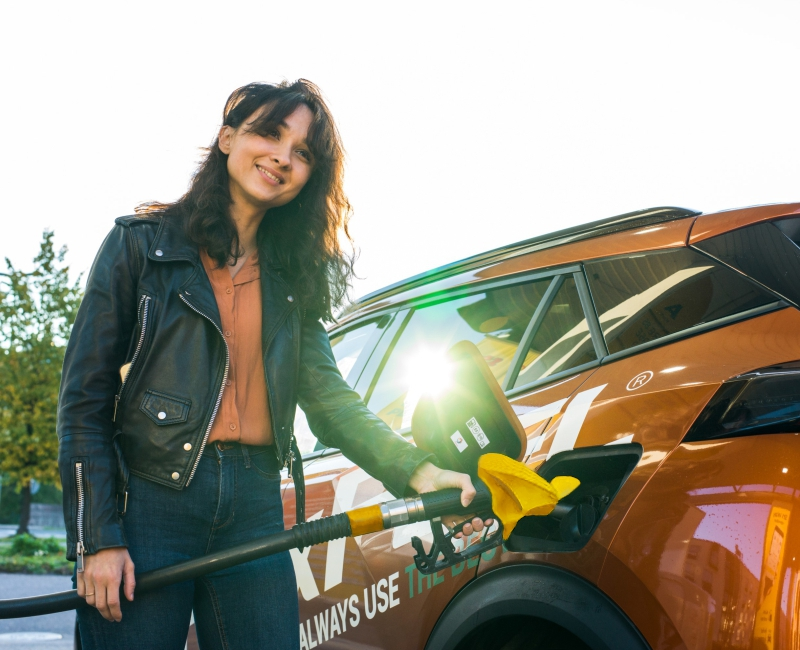 Convert your current car eco friendly
The eFlexEco E85 conversion kit is designed for drivers keen on reducing their carbon footprint with eco friendly driving. eFlexEco allows you to cut down on emissions with the use of ecological E85 gas. eFlexEco E85 conversion kit ensures greener miles and optimal performance with any mixture of E85 gas and traditional gasoline. The first step toward more sustainable driving starts with eFlexEco.
About eFlexEco
What is E85 Gas?
If you're wondering why you should fill up with E85 gas, the answer is simple: E85 is the best fuel you can buy as it allows you to drive green and you're spending your money on fuel that's produced by American farmers.
Learn more about E85
Get your E85 gas from 3800 available stations nationwide
Available nationwide, E85 gas is the most ecological fuel available at the pump. It is a renewable fuel made in the US from plant materials and corn biomass. And good news is also that E85 costs often less than regular!
Find the nearest E85 pump
What people are saying
I installed the kit on my wife's SUV and was impressed with the low end grunt and greater horsepower that comes with the eFlexFuel product. Bought another SUV and got the same result.
Jim, Toyota 4Runner 2016, Toyota Sequoia 2004
Best investment I've made! I drove a Prius as my work car, so I decided to convert and start saving money filling up! Amazing how much money I've been able to keep every full up! My Prius even feels healthier with a pep! No regrets wish I had done this sooner!
Yesvin, Toyota Prius
I have been using the eFlexFuel kits for more than 6 years on a supercharged Mustang, NA tuned M3 E46, on a 2 supercharged M3 E46 and now I have made an upgrade to the newest eFlexPlus. I have had great results in hp increase. Great product - I recommend it 100%. They have an excellent customer service as well.
Eduardo, Ford Mustang